Anna Smith – President/Owner
Better Choice Staffing Ltd. was founded by Anna Smith after years of experience as a staffing industry director and manager, working for some of the continent's top employment firms. The business grows out of Anna's passion for finding the right match between employee and employer. Anna is committed to providing professional service with a sincere personal touch. Aside from Anna's recruitment expertise, clients continue to work with her as they know the service being provided is customized to their specific needs.
"Who needs a cookie cutter solution from a standard employment agency when I have been fortunate enough to have the best team working with me to supply businesses excellent service from Victoria's only 100% locally owned and operated employment agency."
Anna is also Better Choice Staffing's privacy officer and should be contacted for any queries on this subject.
---
Celine Jacobs – Staffing Consultant
In addition to her extensive experience in recruitment, employment counselling and training in Canada and overseas, Celine brings to our team a passion for social integration and community engagement. Celine's charming personality and dedication to her work makes her a great point of contact for anyone looking for help entering the workforce in Victoria. Our team is also blessed to have Celine share her authentic French cuisine with us!
---
Sarah Hein – Staffing Consultant
Sarah's warm and easy-going personality instantly makes candidates feel at ease during what can feel like a daunting job-seeking process. A former ESL teacher in Victoria, Sarah enjoys meeting people from all around the world and hopes to be a source of understanding for those needing assistance in the job market. Sarah brings a positive attitude to the office every day, and sometimes (to the delight of the rest of the team) she brings homemade baked goods too 🙂
---
Shweta Patade – Staffing Consultant 
With a background in recruitment, onboarding and employee relations, Shweta is a wonderful addition to our team! Having moved to Victoria in 2020, she understands the challenges job-seekers can face in finding work. As the first point of contact in our office, Shweta hopes to help reduce some of those challenges and offer support to the job-hunting process. Shweta brings to her role a knowledge of various industries, and exceptional data management skills – aka, an Excel superstar!
Maddie, Current Head of Security and Office Morale Support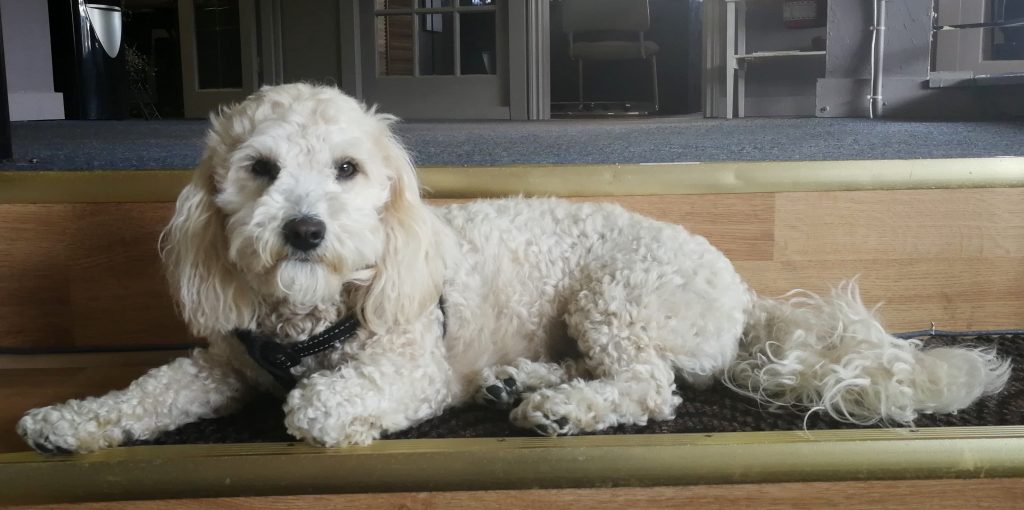 Tank, Former Head of Security